Landmark Wealth Management has affiliations with many firms, allowing us to provide the very best service to our clients. These affiliations include certified public accountants, investment research firms, business consulting firms, legal counsel, estate and tax planning consultants, and asset custodian firms.
While we have many affiliations, we also work in coordination with clients existing outside relationships including attorneys, accountants and other advisors.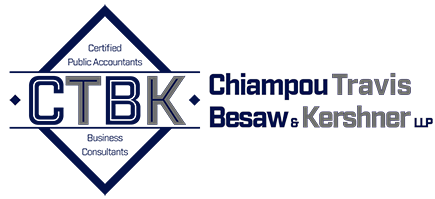 Landmark Wealth Management has an affiliation with CTBK LLP, a locally-owned and operated full-service accounting firm providing businesses and individuals assurance, accounting, tax, and business consulting services.
CTBK's client base includes middle-market enterprises, closely-held businesses, and high net-worth individuals with experience and expertise in a broad range of industries including manufacturing, distribution, constructions/contractors, HUD/real estate development, employee benefit plans, physician practices, non-profit organizations and other professional services.

Landmark Wealth Management receives clearing and custody services from Fidelity Institutional Wealth Services®. Working with Fidelity Investments® gives us access to a wide range of products and services that can help us serve the needs of our clients. Through our relationship with Fidelity Investments®, you will receive a simplified, consolidated statement each month reflecting all your investment positions and transactions in your Fidelity brokerage account.
Fidelity Institutional Wealth Services® is a leading provider of trading, custody, and brokerage services to registered investment advisors, trust institutions, and third-party administrators. The company is able to leverage the capital, resources, and expertise of the Fidelity organization, one of the world's largest financial services companies, on behalf of its clients.
For more information about Fidelity Investments, visit Fidelity.com.
Disclosure
Fidelity Investments® is an independent company, unaffiliated with Landmark Wealth Management. Fidelity Investments® is a service provider to Landmark Wealth Management. There is no form® of legal partnership, agency affiliation, or similar relationship between your financial advisor and Fidelity Investments, nor is such a relationship created or implied by the information herein. Fidelity Investments® has not been involved with the preparation of the content supplied by Landmark Wealth Management and does not guarantee, or assume any responsibility, for its content. Fidelity Investments® is a registered service mark of FMR LLC. Clearing, custody, or other brokerage services may be provided by National Financial Services LLC or Fidelity Brokerage Services LLC.